A huge thank you to all who came out and supported the 1st Annual Rockport Songwriter Festival!! We are looking forward to next year's festival, so please sign up for our mailing list !
The 2nd Annual Rockport Songwriter Festival will be held on November 3-6, 2023.  
Special thanks to our sponsors The Schendel Ranch, Rockport Center for the Arts and the Aransas Country Historical Society.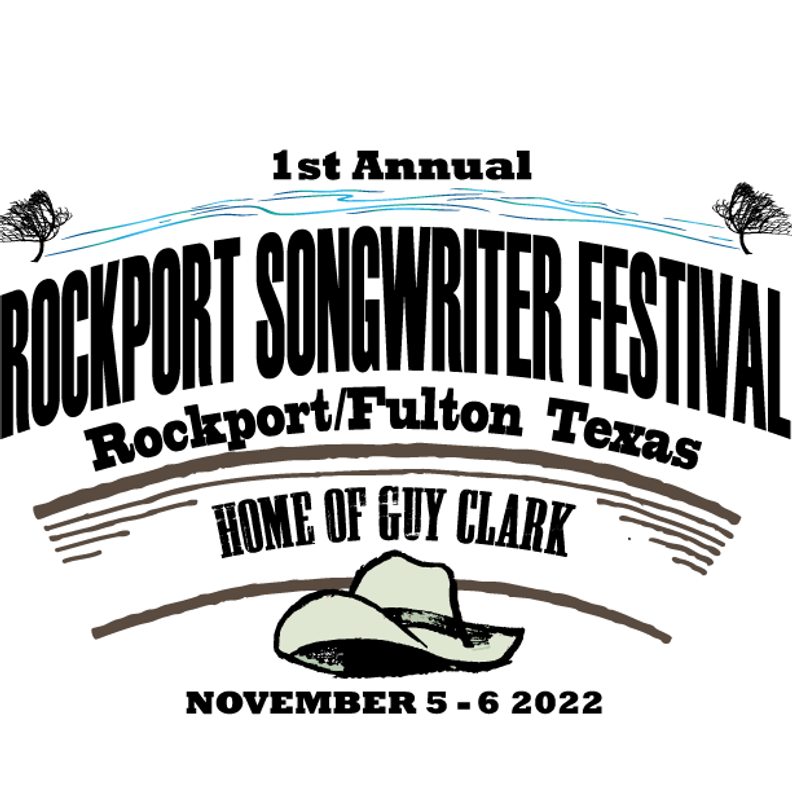 1st ANNUAL ROCKPORT SONGWRITER FESTIVAL
ROCKPORT/FULTON Texas
The 1st Annual Rockport Songwriter Festival was held in the hometown of Guy Clark on November 5&6, 2022.  The intimate two day festival was held at the Charlotte Plummer's Complex in Fulton, Texas and  featured 4 shows (two each day) on the main tent stage along with multiple screenings of the Guy Clark documentary "Without Getting Killed or Caught" in the Inn at Fulton Harbor across the street. Special thanks to our sponsors  The Schendel Ranch, The Rockport Center for the Arts and the Aransas County Historical Society!
Featured performers included Terri Hendrix/Lloyd Maines, Butch Hancock, Noel McKay, Susan Gibson, Bob Livingston, Shake Russell and Shawn Camp/Verlon Thompson.  A huge thank you to all who came and supported us!  Watch for announcements for next years festival coming in January!
Hickory Wind Tribute (Single)
Fifty years ago the Byrds set out on an ambitious path to deeper explore the country music they had flirted 
with on previous records with "Sweetheart of the Rodeo". In addition to introducing Gram Parsons to a larger 
audience, it was the first country rock record to be recorded by an established rock act. In addition to the 
legions of established fans, the record continues to open the eyes of new generations to country music. 
Recorded in March of 1968 in Nashville, TN and April of the same year in Los Angeles, the original record 
utilized the amazing steel guitar talents of Lloyd Green (Nashville) and Jay Dee Maness (LA), both established 
session musicians. The freshness of their playing added not only a authenticity to the sessions, but opened 
the eyes of a whole new audience to the sound of the pedal steel guitar. 
50 years later, the original steel guitarists reunited to make a stunning instrumental tribute to this groundbreaking record "Journey to the Beginning". Recorded at the legendary Cinderella Sound in Nashville, the 
record captures the original spirit of "Sweetheart", while adding the refinement 
and seasoning of 50 years of reflection on the project. The record closes 
with a rousing vocal version of "You Ain't Going Nowhere" with 
Jim Lauderdale, Herb Pedersen, Richie Furay and Jeff Hanna. 
Please join us on this "Journey to the Beginning".