"Hardly Haggard"
A Tribute to merle haggard
Larry Nix is releasing a heartfelt tribute to Merle Haggard.  Comprised of some of his favorite Merle tunes, the record features an all-star cast of players, including Norm Hamlett, Merle's steel guitarist and band leader of 50 years.  Also included are Eugene Moles, a Bakersfield legend, and Jay Dee Maness on steel guitar.
A bonus cut of an early Merle classic "My Past is Present" is a duet with Merle's son Marty with Eugene along with Lloyd Green on steel and Hargus "Pig" Robbins on piano.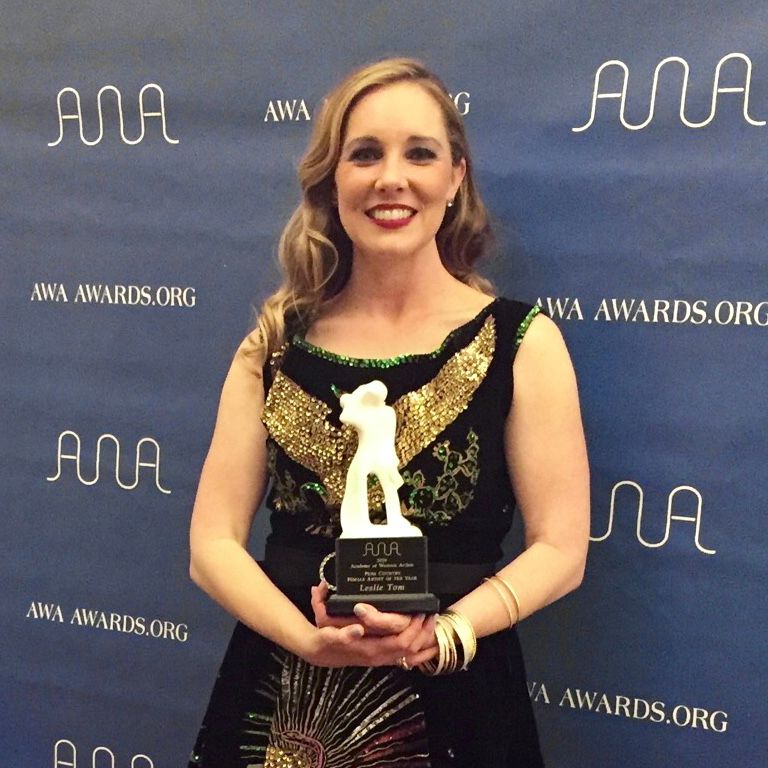 Leslie Tom/Academy of Western Artists
"Pure Country Female Vocalist" 2019
Congrats to Leslie Tom for winning the Academy of Western Artists "Pure Country Female Vocalist of the Year 2019"!!
Thanks for stopping by!  Lots of stuff coming up in the Coastal Bend Family, including the new release  by Larry Nix on April 5th.    We are in the studio working on other new releases for Leslie Tom, Lauren Michaels and Katie Glassman fro . the Western Flyers.  
We are very excited to announce that we are teaming up with Hand Drawn Records of Dallas, TX for a joint release of the "Sweetheart of the Rodeo" tribute record.  It will be released in a limited edition version for Record Store Day on April 21st in a special colored yellow colored vinyl with a poster insert (see your local store to order an advance copy), and then will be in the Hand Drawn catalog in both vinyl and CD after that.
Sweetheart of the Rodeo Tribute
Coastal Bend is proud to announce a new steel guitar instrumental tribute to the Byrds "Sweetheart of the Rodeo" record featuring the two original steel guitarists on the recording, Lloyd Green and Jay Dee Maness.  Recorded at Cinderella Sound in Nashville, TN, the record will be released in August with shows at the Country Music Hall of Fame and the Muddy Roots radio show.  In addition, the record closes with a vocal version of "You Ain't Going Nowhere" with lead vocals by Jeff Hanna, Richie Furay, Jim Lauderdale and Herb Peterson.  Releasing on Record Store Day on limited edition vinyl and CD April 22nd.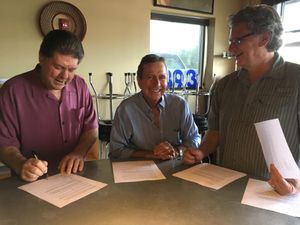 Casey James Prestwood and the Burning Angels